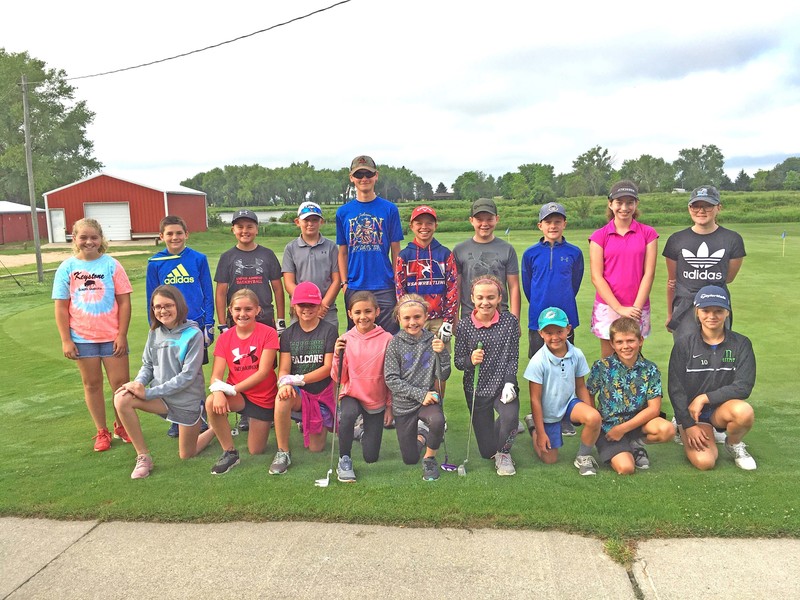 By Todd Hale
Tuesday, July 21st was the final week of the five-week Junior Golf League at the Atkinson-Stuart Country Club.
The league was split into two groups to comply with coronavirus social distancing and contact tracing. The League was also opened to participation for just the kids that played last year or attended last year's golf camp.
About half of the league teed off at 8:00 a.m. and the other half at 10:00 a.m. each week. The players developed a handicap the first four weeks and played in a tournament the last day. There were 52 players this year.
The league was split into three divisions: Silver, Gold and Red.
The Silver played the shortest course with Gold being longer and Red the longest. Generally, beginners played in the Silver division and more experienced players competed in the other divisions.
The top three golfers in each division were awarded medals.
GET YOUR COPY OF THE JULY 30 ATKINSON GRAPHIC TO READ THE COMPLETE STORY AND SEE THE PICTURES OF THE YOUNG GOLFERS!