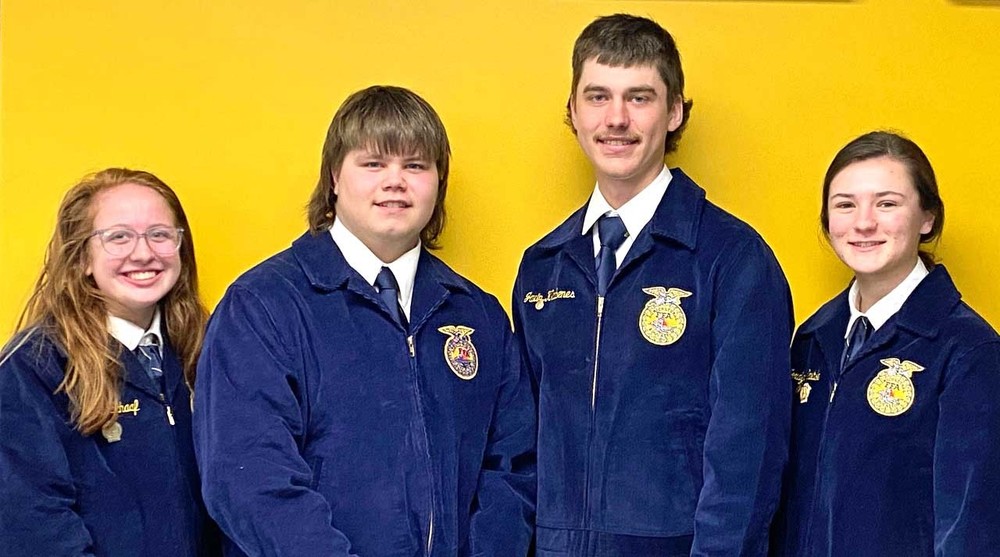 West Holt FFA Star and Proficiency finalists named
Atkinson Graphic - Cindy P.
Sunday, February 28, 2021
Submitted by
Advisor David Gibbens
District 10 announced the results of Star and Proficiency Award Judging.
West Holt FFA senior members Jaxon Cadwallader, Javin Klabenes, Jordyn Laible, and Taylor Schaaf have been selected as State Star finalists.
GET A COPY OF THE FEBRUARY 25TH ATKINSON GRAPHIC TO READ ALL ABOUT THE OTHER RESULTS FOR THE WEST HOLT FFA CHAPTER.