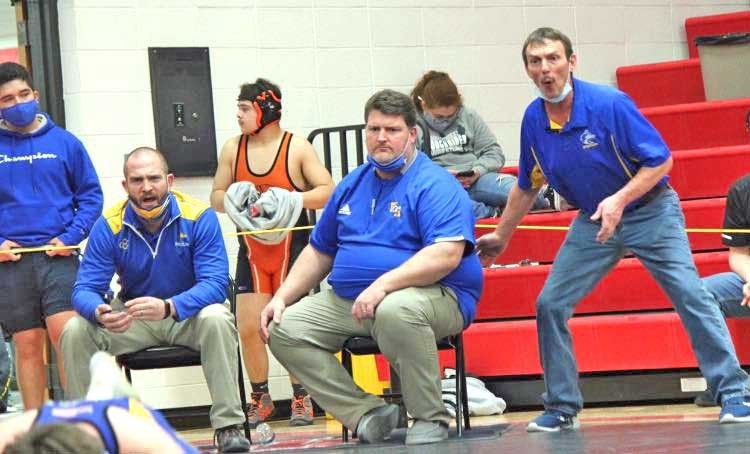 Three Husky wrestlers qualify for District Wrestling meet
Atkinson Graphic - Cindy P.
Thursday, February 11, 2021
By Coach Randy Schroeder
The West Holt wrestling squad traveled to Doniphan last weekend for subdistricts.
Three members of the team placed qualifying them for districts this weekend at Tilden. Those qualifying were Channing Ogden, Caleb Davis, and Isaac Pistulka.
District wrestling this weekend is at Tilden. Wrestling starts at 11:00 a.m.
Those placing in the top four will qualify for the state tournament in Omaha.
This year they split State into two sessions.
Classes A and D will wrestle on Wednesday and Thursday. Classes B and C will wrestle on Friday and Saturday.
GET A COPY OF THIS WEEK'S ATKINSON GRAPHIC TO READ THE RESULTS FROM THE SUB-DISTRICT WRESTLING MEET.