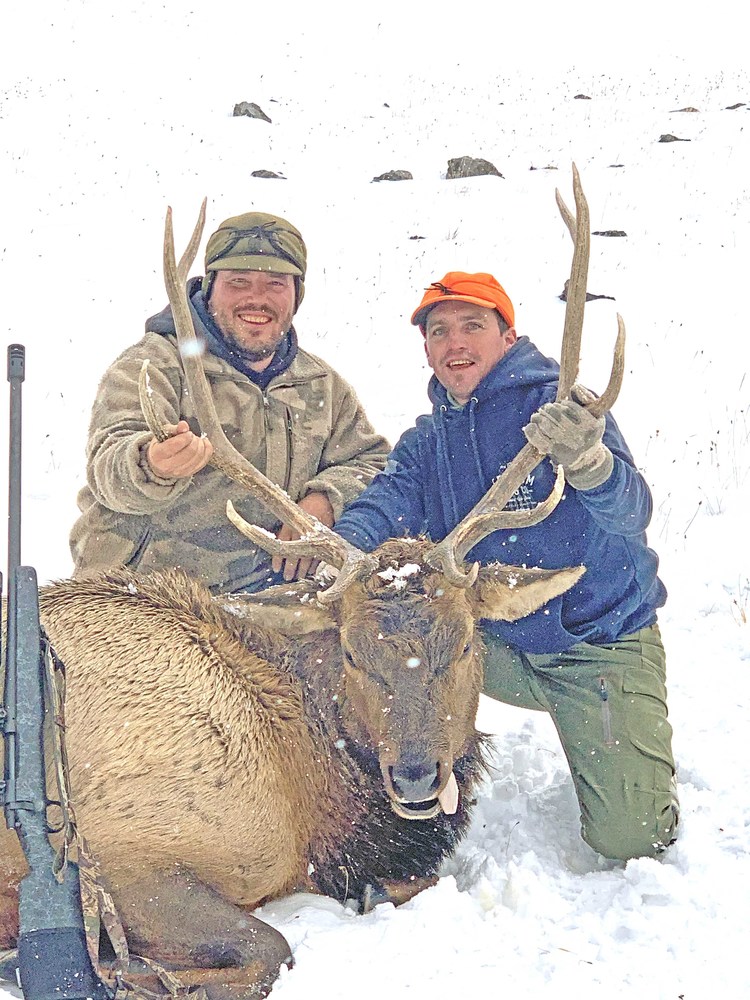 Sleeping with grizzly bears
Atkinson Graphic - Cindy P.
Thursday, November 26, 2020
By Lorraine Lieswald,
Atkinson Graphic reporter
Little could Nick Schrunk imagine when he signed up for the class "How to Pack a Mule" while he was attending tech school at Casper, Wyo. that it would take him on an adventure he could never imagine.
"I signed up for the class so I could learn how to pack a mule and go into the wilderness," Schrunk explained. "I never imagined the teacher of that course would ask me to be a wrangler for the 38 horses used during the fall hunting seasons high in the Absorb and Dubious Mountain ranges."
This area, Schrunk explained, is connected to the Yellowstone Park. The camp area is at 8,500 feet. At over 11,000 feet the hunters travel 22 miles over narrow paths and steep inclines on horse and sometimes by foot to the hunting area to shoot elk, big horn sheep and moose. Mostly they hunt for elk.
GET A COPY OF THE NOVEMBER 26TH ATKINSON GRAPHIC TO READ THE COMPLETE STORY.