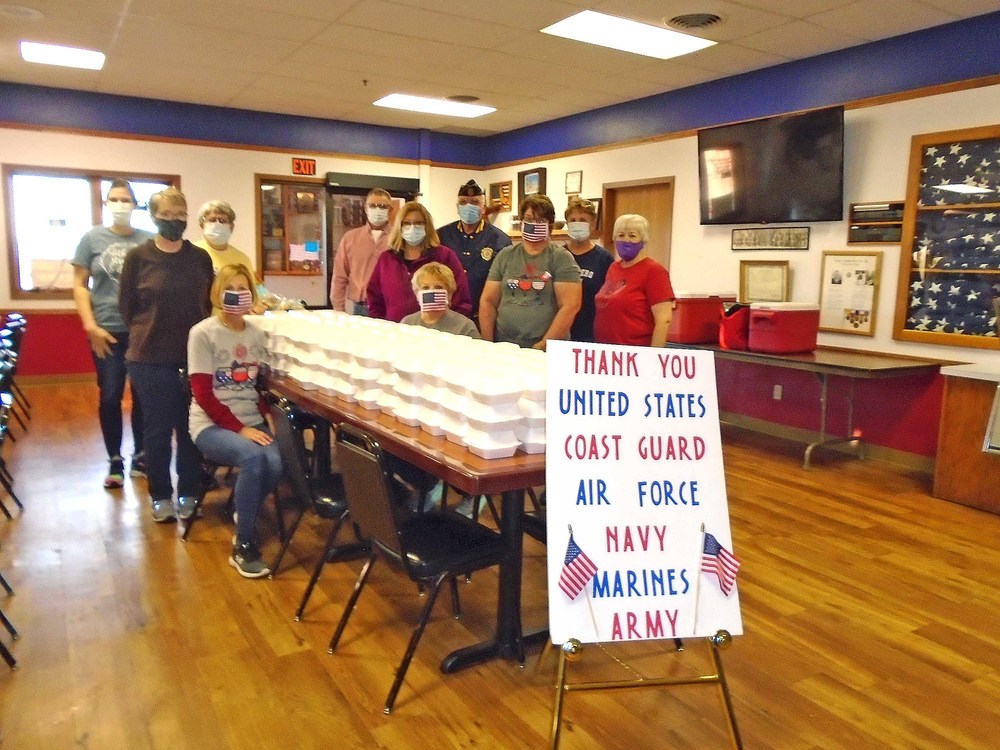 Sunshine brought to local veterans
Atkinson Graphic - Cindy P.
Thursday, November 19, 2020
By Lorraine Lieswald,
Atkinson Graphic reporter
The Sunshine Girls brought a world of sunshine to local veterans and their families on Veterans Day, Wednesday, November 11 by treating them to a home-cooked meal.
Because of the pandemic the local American Legion had canceled its annual Veterans Day dinner so the Sunshine Girls stepped in with a plan of their own when a member of the Sunshine Girls, Sandy Schrunk noticed a Christensen Farms blog on its website about honoring veterans.
Taking what she believed could be a long shot Schrunk called Christensen Farms P.R. JoDee Haala to ask if their company might be interested in helping the Sunshine Girls provide a meal for Atkinson veterans.
She got a resounding "Yes."
TO READ ALL ABOUT THE VETERANS DAY DINNER GET A COPY OF THE NOVEMBER 19TH ATKINSON GRAPHIC.