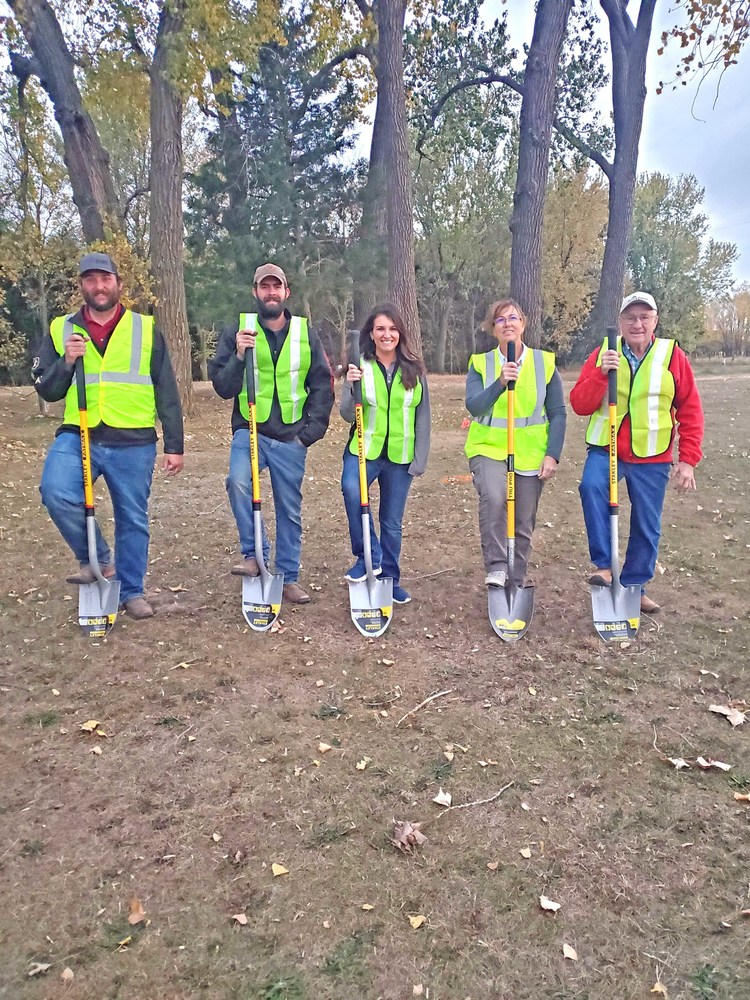 Ag Society breaks ground at Fairgrounds
Atkinson Graphic - Cindy P.
Friday, October 23, 2020
At their regular board meeting on October 5th the Holt County Ag Society met to discuss bids submitted for a proposed concession stand and restroom project at the fairgrounds.
The Ag Society officially broke ground on October 14 for a new 25-foot by 68-foot concession stand, restroom and ticket booth.
Five board members were present to kick off the start of the project.
GET A COPY OF THE OCTOBER 22 ATKINSON GRAPHIC AND READ ALL ABOUT THE NEW IMPROVEMENT AT THE HOLT COUNTY FAIR GROUNDS.