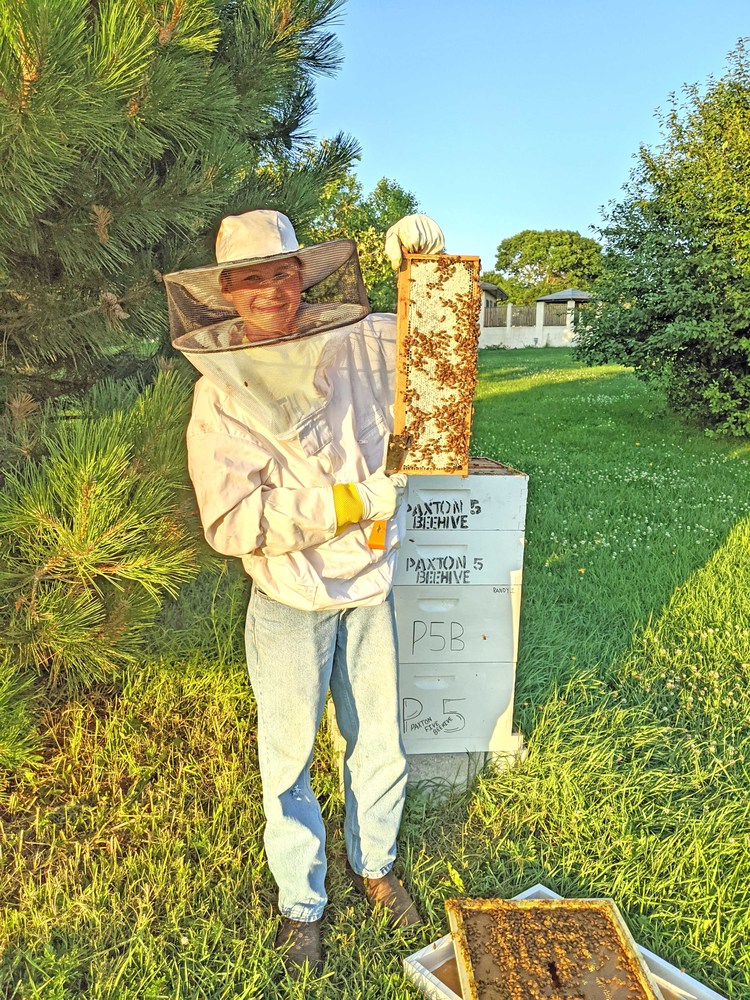 Bees are a "Honey of a Project" for Paxton
Atkinson Graphic - Cindy P.
Saturday, October 10, 2020
By Lorraine Lieswald,
Atkinson Graphic reporter
Will Paxton was assigned to write a report on bees when he was in the second grade at Stuart Public School. He wrote the report and hated every word. He hated bees!
That all changed two years later on a trip to Carmel, Calif. with his grandparents when they visited the Bee Farm where guests were allowed to put on a beekeeper suit and see first-hand the story of bees.
"I loved it," Paxton noted.
Each year he's loved it more and today as a freshman at the Stuart school he can officially be called a beekeeper.
GET YOUR COPY OF THE OCTOBER 8 ATKINSON GRAPHIC TO READ ALL ABOUT PAXTON'S BEE KEEPING!