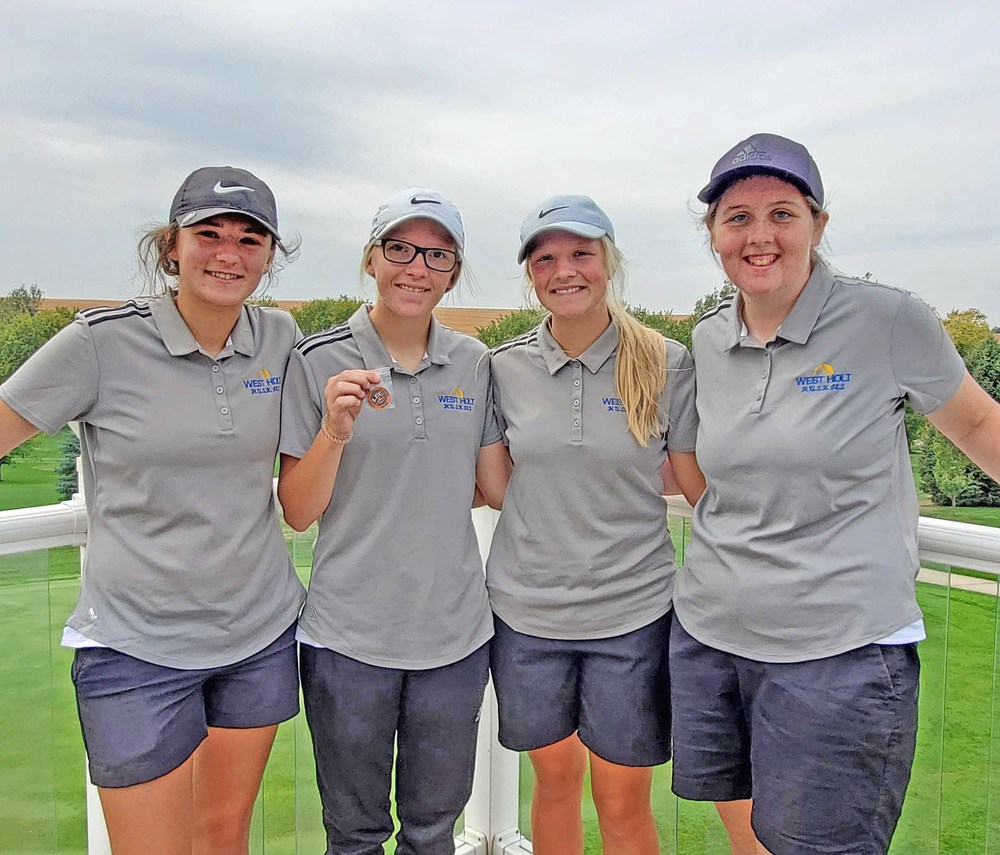 Kerkman takes ninth at Laurel
Atkinson Graphic - Cindy P.
Sunday, October 04, 2020
By Coach Dani Kuchar
The West Holt lady golfers traveled to the Laurel Invitational over the weekend to play against Laurel-Concord-Coleridge, Wayne, Crofton, Elkhorn Valley, and Battle Creek.
Although the sun stayed hidden all day, the players had an enjoyable day in the 70's to compete.
In the team competition, West Holt shot a 456 on Saturday. Fellow district competition, Laurel-Concord-Coleridge shot a team score of 379 to beat out runner-up Battle Creek.
GET YOUR COPY OF THE OCTOBER 1st ATKINSON GRAPHIC TO READ THE COMPLETE ARTICLE AND ALSO ABOUT THE OTHER MEETS FOR THE WEST HOLT LADY GOLFERS!