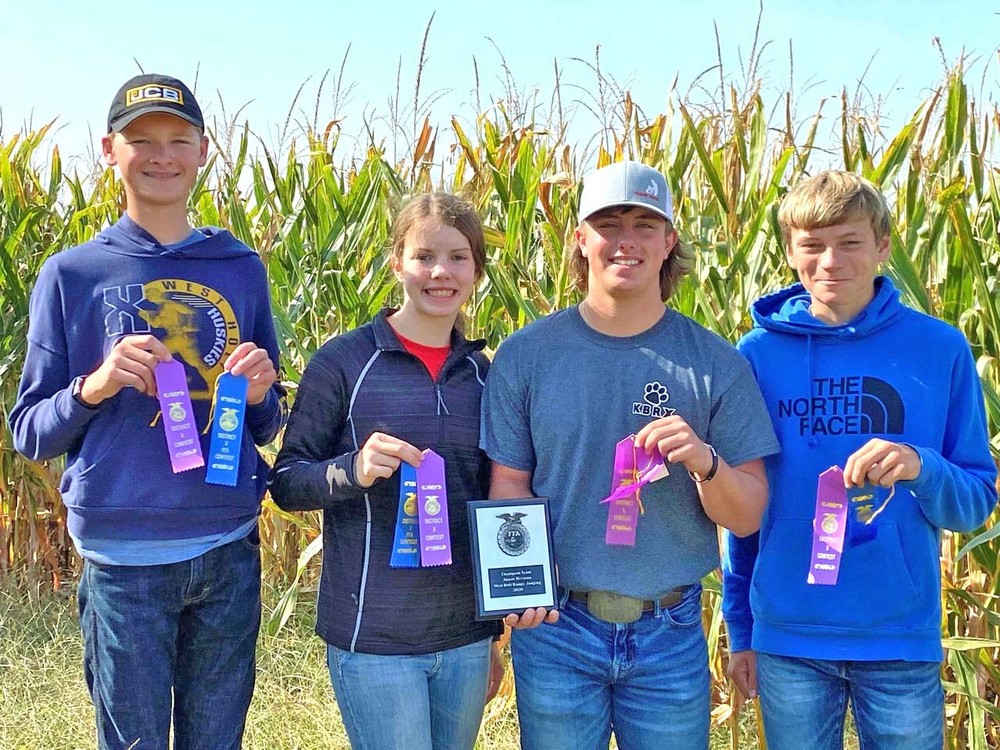 West Holt hosts Range Contest
Atkinson Graphic - Cindy P.
Friday, October 02, 2020
By Advisor David Gibbens
On September 17th, West Holt FFA hosted a range judging contest for FFA Chapters around the state.
Area and state events have been cancelled but that did not stop 437 students from 17 FFA Chapters from competing in a "socially distanced" competition. Students competed in junior (freshmen and sophomores) and senior (juniors and seniors) divisions.
All of the top chapters from last year's state competition participated, making for a tough event.
GET YOUR COPY OF THE OCTOBER 1 ATKINSON GRAPHIC TO READ THE COMPLETE RESULTS FOR WEST HOLT FFA MEMBERS.