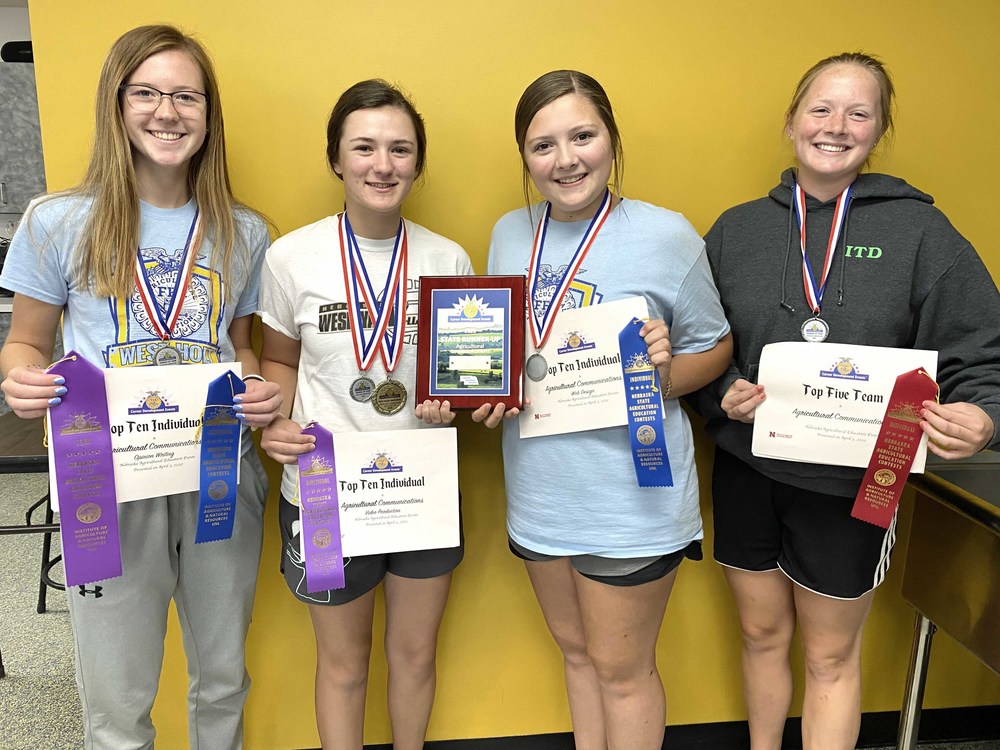 West Holt FFA members earned State Awards
Atkinson Graphic - Cindy P.
Friday, September 11, 2020
By David Gibbens, Advisor
West Holt FFA members competed in the State FFA Career Development Events during the months of July and August. With the State FFA Convention cancelled, competition events were rescheduled to be held in a virtual format during the summer.
West Holt FFA members competed in four state events, finishing as state runner-up in both Nursery/Landscape and Ag Communication events.
Top students in each event earned medals and ribbons based on their placing. Plaques were presented to the top three teams in each event.
FULL RESULTS ARE AVAILABLE IN THIS WEEK'S SEPTEMBER 10TH ISSUE OF THE ATKINSON GRAPHIC!