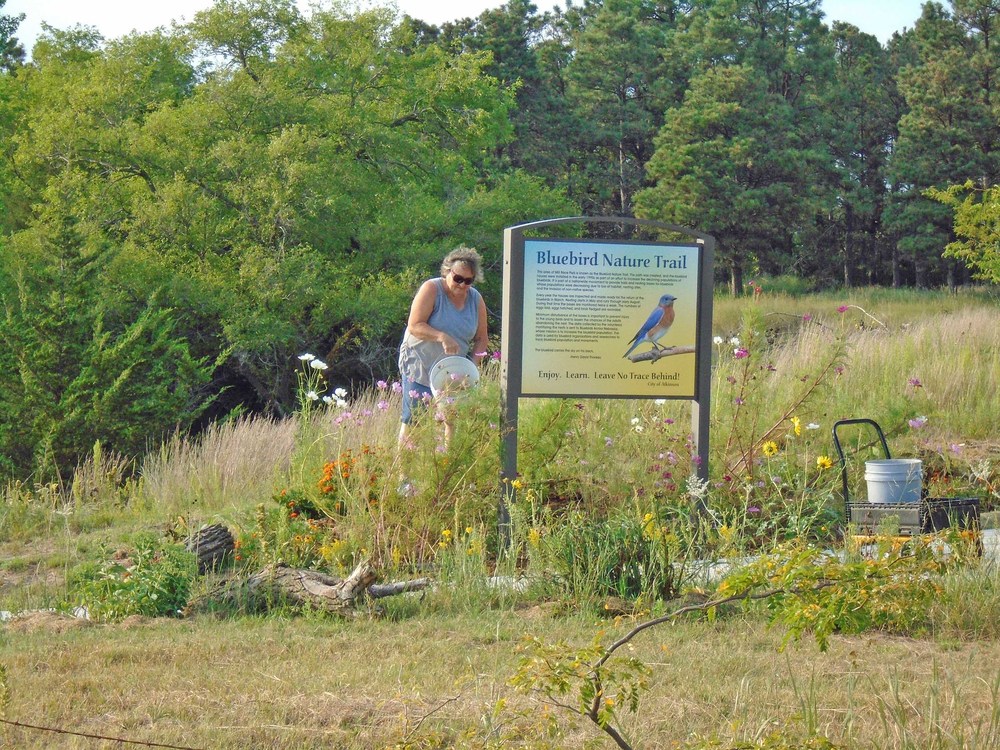 Mill Race Park blooms with color
Atkinson Graphic - Cindy P.
Sunday, August 30, 2020
By Lorraine Lieswald,
Atkinson Graphic reporter
While the Corona virus has kept many senior citizens in lock down this summer it can't keep them from taking a car ride around town.
Worth driving out to see is the miniature flower gardens planted at both entrances to the Bluebird Trail at Mill Race Park. The colorful displays are kept that way by volunteers working because "they love to and they love the beauty their work presents."
The flowers are there by the gift of a person/family which was moving but first helped transplant cosmos, marigolds and perennials growing in their front yard.
READ ALL ABOUT THE FLOWERS AND HOW THEY ARE TAKEN CARE OF IN THE AUGUST 27 ISSUE OF THE ATKINSON GRAPHIC!