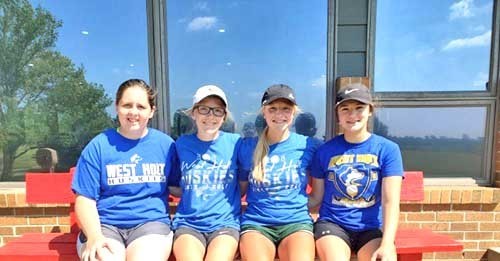 West Holt golfers' season previewed
Atkinson Graphic - Cindy P.
Thursday, August 20, 2020
By Coach Dani Kuchar
The West Holt girls' golfers kicked off their season on August 10th as the season opened across the state for all fall sports.
The girls are excited to get out in tournaments and get the opportunity to compete and show off their talents.
Four girls are out for the 2020 season. There will be some experience coming back this season with three varsity members returning.
GET YOUR COPY OF THE AUGUST 20TH ATKINSON GRAPHIC TO READ MORE ABOUT THE WEST HOLT GIRLS' GOLF TEAM!