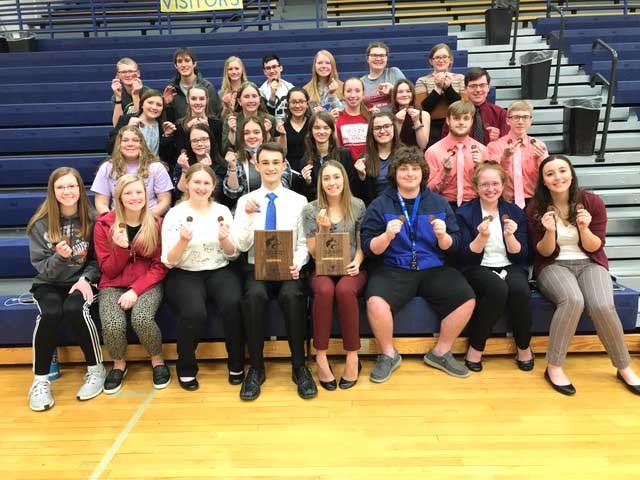 West Holt Champions at home invite
Atkinson Graphic - Cindy P.
Sunday, February 14, 2021
By Jackson Butterfield,
Speech Team Member
On February 6th, the West Holt Speech Team held their home meet. The meet was to be rather large and have plenty of competitors, but in an unexpected turn of events, five schools dropped out due to the weather.
The meet was delayed for a short time but then continued without a hitch ending with awards at the originally scheduled time. The speech coaches and all of the volunteers who helped on Saturday made the transition go so smoothly.
With the schools involved, we were able to somewhat gauge how NVC may turn out, and this has given us more motivation to push ourselves.
The West Holt meet was split into novice and varsity.
GET A COPY OF THE FEBRUARY 11TH ATKINSON GRAPHIC TO READ THE FULL RESULTS!