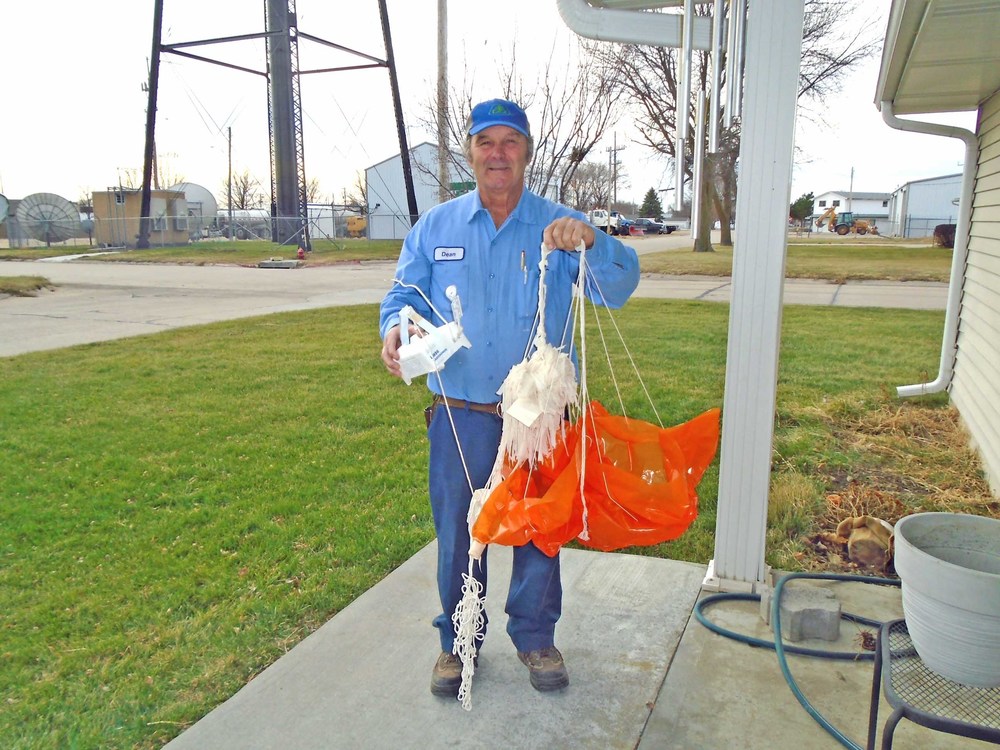 "Fly in" for two local Segers
Atkinson Graphic - Cindy P.
Thursday, December 03, 2020
By Lorraine Lieswald,
Atkinson Graphic reporter
This November two Seger families received balloons. Not the balloons for birthday parties but working balloons.
Dean Seger was out checking his cows in a pasture northeast of Atkinson where he found a weather balloon. It had been launched from the North Platte Weather Station on November 7 to research jet stream, Seger learned.
November 16 when Seger found the balloon it had blown apart. Seger contacted numbers on the information box attached to the balloon and was told to send the box to a location in Missouri.
The balloon which blew onto Todd Seger's country home was larger - the size of a tennis court. Around sunset Friday, November 13 the giant balloon began a descent, barely missing the Seger's house, before landing on their lawn.
GET YOUR COPY OF THE ATKINSON GRAPHIC'S DECEMBER 3rd ISSUE TO READ THE COMPLETE STORY ON THESE BALLOONS.