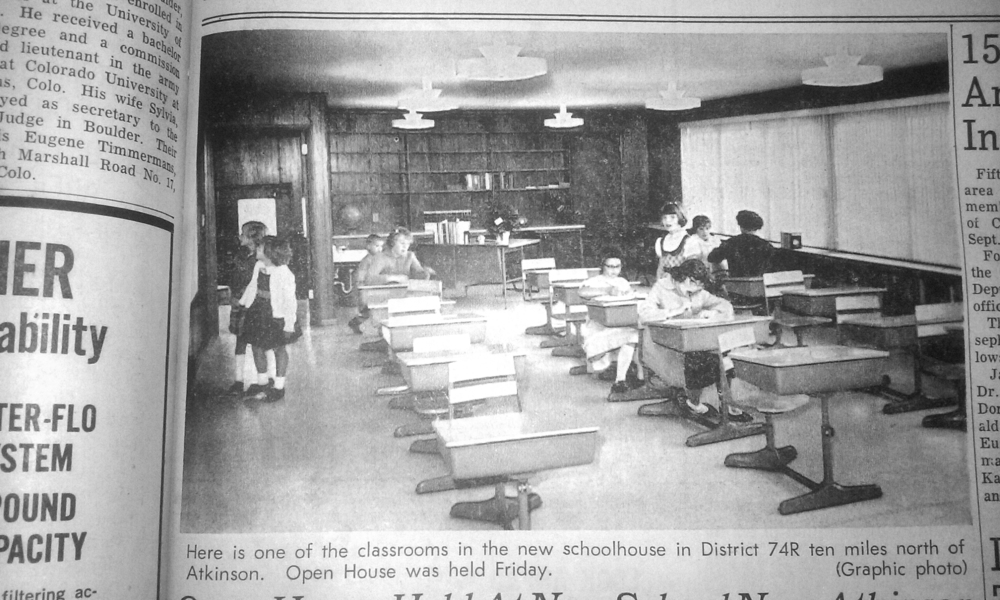 Rural school closes doors
Atkinson Graphic - Cindy P.
Friday, July 24, 2020
By Lorraine Lieswald,
Atkinson Graphic reporter
For the first time in almost 140 years Holt County won't have a rural school that is open.
When school opens this fall the last remaining rural school in the county, District 74R Union School's doors will be closed, according to West Holt Public Schools superintendent Paul Pistulka.
"Closing Union School was basically a financial issue," he said. "It was a difficult decision as the board is well aware of the long standing traditions and history of rural school houses in Holt County. However, the school was only serving three students last year and it appeared to be the same outlook for the 2020-21 school year. We also had a need to open another preschool classroom at West Holt. With Mrs. Oligmueller being certified in early childhood education, she was a great fit. Financially, it didn't seem appropriate to hire another full time staff member for the Union School attendance center."


To read the full story get your copy of the July 23, 2020 Atkinson Graphic.